SALESFORCE CONSULTING & IMPLEMENTATION
Reimagine Patient Relationship Management
As the healthcare landscape becomes increasingly complex, modern technologies are needed to more effectively coordinate and manage care. At Cloud Creations, we design Salesforce Solutions that streamline patient relationship management so you and your team can focus on what's most important: patient care.
Cloud Creations recently completed a Salesforce implementation for Loyale Healthcare faster than expected. They did a masterful job with the project. Their expertise, patience, and warm-yet-always-professional demeanor made the entire process go more smoothly than I imagined it could — especially given the lack of Salesforce proficiency on our end. You can bet we'll call on Cloud Creations again for any Salesforce related initiatives.

Cloud Creations had a knack for understanding what we needed from the database, and I think that it is impressive how they were able to glean what we were looking for with limited information and background on our business. I appreciated their time and expertise as well as how efficient they were in getting work done quickly. The engineers using Salesforce are greatly impressed, as am I. It has been a pleasure working with Cloud Creations on this project.

It was a pleasure working with Cloud Creations on our Salesforce project! They were very fast and efficient with both our time and setup time, completing the project prior to our deadline date which we immensely appreciate. Their communication and ability to customize the organization to our specifications while teaching us the best practices on maintaining the Salesforce lingo was great! We have an increased understanding of the platform and are excited to get through our next project and integrate Salesforce into our daily business practice!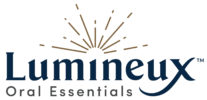 Salesforce Solutions for Healthcare and Life Science
Patient Management Software
Strengthening the relationship between patients, payers, and providers
Salesforce gives organizations a single, comprehensive view of their patients. With patient data fully integrated into one CRM, providers, payers, and patients will all be able to access it securely, anytime, anywhere. The end result is better care, now personalized to each patients' needs.
Physician Referral Management
Grow your physician referral network
Leveraging the power of Salesforce, you can track your referral network on the same platform as your patient records. Track physician information such as specialties, practice areas, and locations, link patients to physicians and better identify practices and physicians that present the biggest opportunities. With all parts of the physician referral life cycle in one place, you can create a more targeted approach to growing your network and driving more business to your practice.
Salesforce for Life Sciences
Empowering Patient-Centric Care
Salesforce optimized for Life Sciences delivers integrated, relevant data to your team - across departments, devices and regions. With a single, connected platform, life science companies are able to accelerate their sales cycles through automated pricing workflows, gain greater health insights, and deliver more personalized communication and services throughout their patients' health journey.
QUICK START INTEGRATION OF SALESFORCE PRODUCTS
Tools to Grow All Parts of Your Organization
Salesforce offers a range of solutions to optimize workflows, create better patient experiences and build better health outcomes. As a registered Salesforce.com partner, we offer ready-made packages to get your organization started or can create custom solutions with the features most essential to have for your organization.